"C'Mon...Let's Race!" 
                                                          New to triathlon? Click Tri101 Page for some basic tips!    
                                             
2016 Tentaive Triathlon Racing Schedule.  Keep posted for updates and race information.  
Saturday, May 28, 2016  Clay's Park Tri & Du Sprint 
Saturday-Sunday, June 11-12, 2016  The Great Western Reserve Half-Iron, Olympic, & Sprint
Saturday, June 11, Sprint & Olympic Race & Event Expo, Half-Iron Packet Pick-up and Swim Clinic
Sunday, June 12, Half Iron Distance
GWRT '16 Registration Now Open!

Sunday, June 26, 2016  The Triathlon (& Duathlon) @ Munroe Falls Metroparks Sprint
Saturday, July 9, 2016 MiltonMan Triathlon Olympic & Sprint 
---
CHAMP Racing welcomes BOOM! as the Official 2015 Tri Series Energy Gel!
CHAMP Racing proudly announces its partnership with carb BOOM! Energy Gels, which are produced right here in NE Ohio!  Carb BOOM! Energy Gels will be available at 2015 events such as Clay's Park, The Triathlon @ Munroe Falls and MIltonMan...
...and will also be the official energy gel at aid stations at the MachineHead Triathlon
Boom Nutrition is proud to provide Carb BOOM! Energy Gels® on-course as the Official Energy Gel Sponsor for the EVENT. Train with what will be on course; nothing new on race day. Go to www.BoomNutrition.com/ and use the coupon code "T3A1DP" for a Buy One Get One 24 Pack of Carb Boom! Energy Gels®, which are gluten-free, vegan-friendly, made with real fruit, and have less than 3g of sugar. BOOM!
www.boomnutrition.com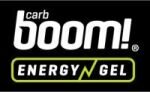 Order Boom Today! 
BOOM Nutrition Inc.™ is the company that produces carb boom! Energy Gels, one of the best energy gels for running and other endurance athletes. The brand is well recognized by endurance athletes worldwide for our nutrition for runners and athletes. Our carb boom! Energy gels have a fruit based formulation, 9:1 complex carbs (maltodextrin) to simple sugars ratio, superior taste, and no artificial ingredients. 
    
 
  
---
 CHAMP Racing welcomes Fleet Feet Sports as the Official Running Store of the 2015 Tri Series!
 Fleet Feet Sports & Bike Authority join the CHaMP CHuMP Event Team to provide the best in race support, gear, and customer service for those in pursuit of challenging multisport goals.  For the best products...shoes,  cycling needs, apparel, nutrition, injury prevention and more...                            Visit Fleet Feet Cleveland today & Bike Authority Today!  
www.fleetfeetcleveland.com          Bike Authority
---
Liquid Lifestyles ...Premium Swim Instruction!                    XTERRA Wetsuits...proud sponsor of GWRT!      
                                           (Click logo)                                                               (Click logo and use the discount code: "R-CHAMP)   
---
 New to Triathlon? Visit the Tri 101 Page for some introductory tips TRI 101
---